The practice of assessing and cultivating an efficient nonprofit board of directors doesn't need to be difficult. Most boards thrive on diversity of experience and background, which often results in a dynamic environment fueled by differing opinions and talents. Still, there are certain skills, personality traits and perspectives that can either make or break a board's synchronicity and, by consequence, its overall effectiveness.
A study by Stanford University found that 27 percent of executive directors of nonprofits don't believe their board members have a full understanding of the nonprofit's vision or objectives. To avoid this, executive directors must identify the attributes they want their board members to have, and make sure the decision-makers are aligned on these expectations throughout the interviewing and selection process.
While questions of competency and experience are inevitable, executive directors can develop a range of pragmatic strategies to find the best board members for their organization. After all, no decision is quite as important as choosing who will lead the nonprofit in carrying out its mission.
Knowing Where to Look
While it's critical that board members have a passion for the nonprofit's cause, it's equally important to recruit board members from various backgrounds.
Knowing where to look is indispensable to any recruiting strategy, and fortunately most nonprofit directors will already have access to many candidacy options within the organization's network, such as:
Dedicated and active volunteers
Longstanding donors
Recommendations from current board members or staff
Local organizations or volunteer centers
All of these options will likely result in board member candidates whose personal values already align with the nonprofit's principles.
Never Compromise on These Key Traits
Once the selection committee has identified candidates, the vetting process of the potential candidates can begin. For example, even if a person is an ongoing donor, it doesn't necessarily mean that they would make a great board member. As you assess a person's competencies and motivations, there are certain traits that prospective board members should embody, such as:
Open-minded: A board cannot collaborate and make viable decisions without objective discussion. With so many differing opinions coming into play, board members need to be open-minded and empower one another to find solutions.
Forward-thinking: Over the long term, it's advantageous to have board members who think outside of the box. Growing a specific cause means thinking ahead, envisioning change and seeking innovations, which forward-thinking individuals will intrinsically do.
Respectful: While this may seem obvious, it is impossible to work together as a board if the members do not show respect for one another or for the greater mission.
The Key to Keeping Your Pipeline Full
After the selection committee has secured the new board member(s), the executive director's work is not quite finished. As director, it's essential to make board recruitment an ongoing priority. A group of trusted advisors can continue to examine the skills that should be represented on the board. This advisory board or task force can then make a list of qualified individuals who can be contacted in the event of a board member's departure. Having a permanent advisory board for this purpose – ideally involving the organization's most well-connected members – will guarantee that the pipeline is always full.
At the core of every effective board are individuals who share a commitment to and a passion for the nonprofit's mission. By looking in the right places and making sure the candidates possess certain qualities, nonprofits can find members who are aligned with the organization's objectives and can be instrumental to its future success.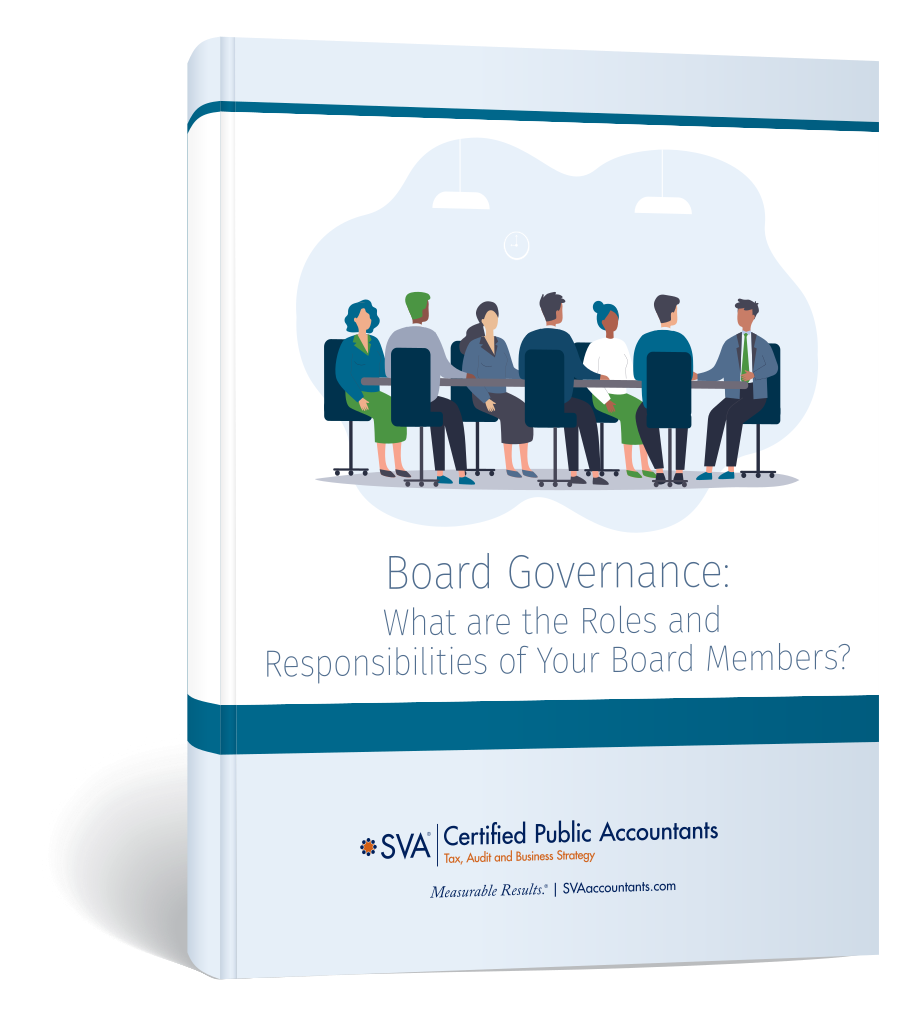 Download our eBook - Board Governance: What Are the Roles and Responsibilities of Your Board Members?
© 2017 CPA ContentPlus