When was the last time you took a fresh look at your nonprofit's mission statement? Just as you reset your goals and objectives, it's valuable to examine your mission statement to ensure it reflects any updated goals or new audiences. For your staff, mission statements can be seen as the organization's North Star. For supporters, the message is one of your most important tools for marketing.
Your mission statement should clearly define what your organization does, who it serves (internally and externally) and why you are dedicated to the service you provide. While vision statements look into the future, mission statements focus on what exists today.
Without a clear mission statement, your organization could head down a path that wastes time and resources. By letting your staff, donors, supporters and the general public know what your organization plans to achieve, you are helping targeted audiences understand the central values of your cause.
So, how do you determine if it's time to revamp your mission statement? If you are presently undergoing a new strategic plan, which should ideally occur every three to five years, there is no better time to revisit your nonprofit's mission and make necessary improvements.
Ask Yourself These Three Questions
If you need to revamp your message, it is critical to ask yourself whether or not the statement is effective for the future of your organization. In the book Nonprofit Kit for Dummies, the authors recommend asking yourself and your stakeholders the following three questions:
Is the problem we set out to solve still a problem?
Should we make the mission statement more specific, or should we broaden it?
Is the mission statement flexible enough to allow the organization to change and grow?
When you take these three questions into consideration, you will gain a comprehensive understanding of the health of your organization and the goals that will drive progress in the future.
The Do's and Don'ts of Revising Your Statement
Once you determine the answers to these questions, you will be ready to make adjustments to your mission statement. Although you've penned a statement before, it can be rather challenging to make modifications that align with the best opportunities for change.
Here are some do's and don'ts when it comes to the rewriting process:
Do conduct focus groups for employees and stakeholders
You cannot revamp the mission statement entirely on your own, or only with the help of your board members. Instead, gather feedback from the people who know your organization best. By seeking the opinions of internal members and supporters, you can harvest constructive, knowledgeable insight. Focus groups will also energize the people who constitute your organization, giving them a chance to make their voices heard.
Don't outsource the entire project to a consultant
At the heart of every mission statement are the personal beliefs of the organization's staff, donors and supporters. For this reason, there is no better group from which to seek input than the people within your organization. While it can be quite beneficial to hire a consultant to help manage the process, outsourcing the entire project to an external consulting firm may won't result in a mission statement that truly matches your organization's purpose. You deserve to take control of your messaging. If you still believe a fresh perspective would be useful, you might consider organizing an offsite retreat for members, where you can brainstorm ideas in a new setting.
Do consider the audience of the new statement
Some nonprofits only share their full mission statements with internal employees and stakeholders. Other nonprofits deploy the message as an integral part of its public persona. The way in which you choose to share your new mission statement will impact the details of the message. Write your statement in easily understood terms so that it can be easily understood by those visiting your website and in fundraising messaging.
Don't draft or edit the statement on your own
Though you'll undoubtedly gather feedback during the editing process, it's nearly impossible to revise the entire mission statement by yourself. Establishing an editorial committee is a great way to assemble the unifying elements into a clear, intelligible message.
Revamping your mission statement can ultimately help you explain the reasons for forming the organization, along with the purpose behind the nonprofit's existence.
One last note—as you revise the message, keep in mind that making revisions might affect your organization's 501(c)(3) tax-exempt status if the qualifying exempt purposes are changed. You should also make sure to disclose the changes to the IRS on Form 990 or 990-EZ with the modified organizational document.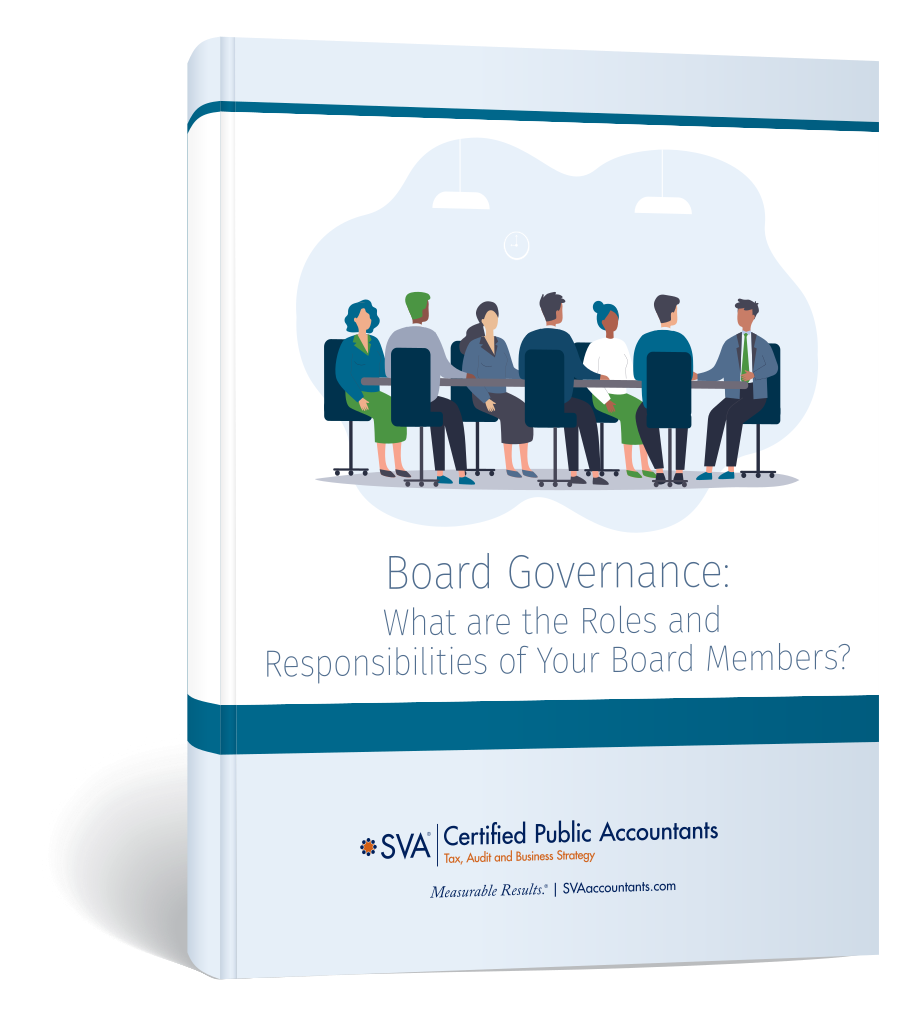 Download our eBook - Board Governance: What Are the Roles and Responsibilities of Your Board Members?
© 2017 CPA ContentPlus